Import Export Code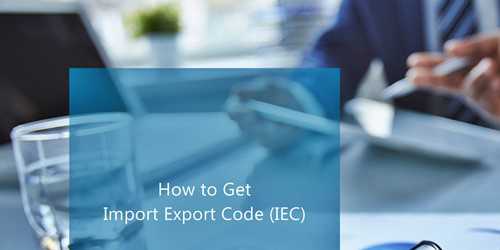 NMS & Associates has earned a huge reputation in the domain as the best and trustworthy service provider of Import Export Code In Delhi. We offer multiple services including company registration, tax consultancy, TIN registration etc. that eases your work. We have a team of professionals to handle these things and to offer the best possible services and assistance to you.
The IEC Code doesn't have any expiry date and has lifetime validity. It is offered by DGFT office in India and, is compulsory for all exporter importers as per the Foreign Trade Policy, to do the business of import and export legally.
Benefits Of IEC Code:
Global market reach
Give you the opportunity to expand your business
Lifetime validity with no expiry dates
No annual maintenance
Reduce the risk of illegal transportation
Documents Required For IE Code Registration:
Current Bank Account Details
Self-attested copy of PAN Card
Banker's Certificate
2 Passport size photos attested by the bankers of the applicants
Covering letter on the letterhead of the applicant's company to request for the issue of IEC Code
Apart from the above documents, you need to fill the form required to get the code and we Import Export Code Consultants, right here to help you with that. We'll fill up the form and complete the legal process and in the meantime, you can relax and do your other work.
Hire Us Today For Professional Help!
We are the trusted consultants who have knowledge of the procedure that helps you get the IEC Code and if you need our help, you can take our services now. Contact us directly from the website or call to book your appointment with our experts.
What We Do?
IEC Code Registration
Application Preparation
Application Processing
IE Code Issuance